Why is substance abuse and addiction so prevalent among the LGBTQ+ community?
In a world in which diversity should be celebrated, the LGBTQ+ community can find themselves excluded. Approximately 20-30% of the LGBTQ+ community suffers from substance abuse , compared to roughly 9% of the general population as a whole. This can include but is not limited to  marijuana, opioids, smoking/vaping, amphetamines, heroin and alcohol. For LGBTQ+ youths of color, the increased risk is even higher. So the question stands - why are these individuals struggling so greatly and what can we do to help?
Sexual minorities experience a range of challenges the rest of the population isn't as often affected by. These challenges can  include but are not limited to:
A negative stigma/discrimination based solely on their sexual orientation.
Rejection by family and friends.
Lack of support from the community as a whole.
Discrimination at work through job loss or being passed up for promotions.
Internalized homophobia and self-identifying with anti-gay stigmas.
Hate crimes, threats and public humiliation.
LGBTQ+ individuals might also be likelier to experience:
Sexual abuse/assault.
Sexual dysfunction.
Compulsive sexual behavior.
This can further spiral into mental health issues like:
Unhealthy levels of stress.
Self-harming and attempted suicide.
Generalized anxiety disorder (GAD).
Major depressive disorder.
This can lend to LGTBQ+ individuals dealing with co-occurring mental or sexual disorders. Unfortunately, young transgender people have higher levels of depression, suicide, self-harm and eating disorders.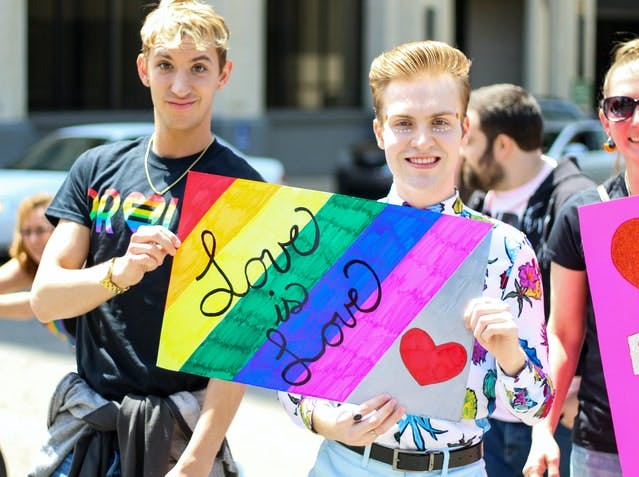 Oftentimes, individuals, including those in the LBGTQ+ community, might attempt to self-soothe in order to deal with negative circumstances by turning to drugs and alcohol. Sadly, he LGBTQ+ substance abuse statistics confirm it. For example, one study shows that transgender students are 2.5 times likelier to use cocaine or meth. In addition, they'retwice as likely to abuse prescription medications, like opioids and benzodiazepines. Lastly, for young adults who are in the sexual minorities, 12.4% have reported an alcohol use disorder, compared to 10.1% for the general population.
So what can be done to help…
LGBTQ+ substance abuse treatment
Traditional therapeutic methods might not be the best approach for LGBTQ+ individuals. Substance abuse isn't always the root of the problem—oftentimes it's a byproduct. Counseling the LGBTQ+ community requires a specialized approach as  we must address all of the varying factors that are contributing to LGBTQ+ individuals' struggling mental and physical health. This includes addressing social isolation, family issues and even violence, among other things. 
Furthermore, sexual minorities might be afraid to seek help out of fear of rejection by a therapist;group therapy can be intimidating and clients are unsure  if they're safe to truly let their guards down. Discrimination against LGBTQ+ people can happen anywhere unfortunately—even in a therapist's office.
With mental illness in the LGBTQ+ community more prevalent, receiving mental health counseling online can help to reduce occurrences of depression, anxiety and other disorders. Cerebral offers individual therapy, in a safe, online atmosphere to people across the nation battling mental illness. Talk therapy online gives a person the ability to achieve  healthier ways to cope and manage mental hurdles.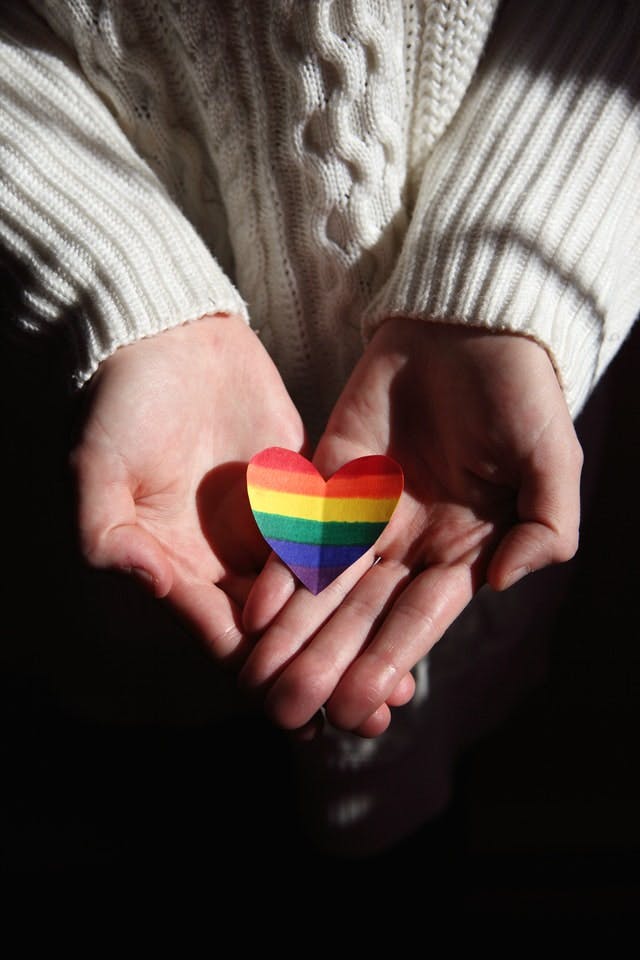 Cerebral offers a variety of monthly subscriptions to fit our clients' needs and goals. In addition, should a client and their therapist decide that medication is necessary, we deliver it right to their front door.
Ways to support the LGBTQ+ community
How can we all take part in building a more inclusive society? Here are just a few suggestions.
If you see something, speak up! Is an LGBTQ+ coworker being treated unfairly? Report it to your manager. Make sure your coworker knows you are an ally.
Think before speaking - if you think your joke or comment might offend someone; then do not say it. 
Be inclusive. LGBTQ+ people often experience social isolation. Make a point of including everyone!!.
Confront your own biases. Challenge yourself to stop making assumptions about people just because of their gender or sexuality. Start a dialogue with someone; learn about who they are and educate yourself at the same time.
Additional addiction resources for LGBTQ+
Cerebral's goal is to make therapy available, accessible and affordable. There are additional places one can turn to, on the internet, if they need support.
If someone is in crisis and needs immediate help, Crisis Text Line connects crisis counselors with individuals in need. It's free, 24/7 support that you can access right at your fingertips. Just text HOME to 741741 and you'll be connected to a trained counselor. They'll help take you from a "hot moment" to a "cool moment."
The Trevor Project offers a similar service. Counselors are available by online chat, call and text. They listen without judgment. The Trevor Project also offers an international community for people ages 13-24.
Trans Lifeline is run by trans people, for trans people. They have hotlines for both trans people, as well as, family and friends. They offer full anonymity and confidentiality and calls are always secure.
Thrive Lifeline is a community of trained crisis responders and suicide interveners. If you're 18+, you can receive judgment-free, confidential text messaging.
If you're a relative or friend of an LGBTQ+ person, PFLAG can help. They provide an abundance of resources on how to be an ally. Countering the unique obstacles that LGBTQ+ people face starts right at home with family and friends. A more inclusive and accepting community means fewer sexual minorities suffering.
Take the next step with Cerebral
The stigma surrounding mental health treatment persists. But Cerebral aims to shine a light on emotional wellness. This Pride Month, and every month, our goal is to reach and guide as many LGBTQ+ individuals as possible. If you or someone you know is dealing with a substance abuse issue, or if your mental health is otherwise suffering, help is a few clicks away. Get started by taking our free emotional assessment so we can learn more about you. Someone from our team will reach out with the next steps.