A trip to a healthcare provider used to require scheduling, sometimes, months in advance. Maybe you needed to take time off of work or perhaps  you had to drive clear across town. But telehealth is changing all of that. What is telehealth, exactly, and how does it work? Let's find out.
What is a Telehealth Appointment?
Telehealth (also called telemedicine or online therapy) means an individual meets with their healthcare provider using an internet-enabled device. The device they use might be their smartphone, computer, or tablet. Telehealth appointments often happen via video call, so that the client and healthcare professional can still meet face to face. 
Since telemedicine eliminates the need for in-person appointments, they may  include secure ways to communicate outside of the appointment. For instance, the provider might use instant messaging, email messaging, or  online file exchange.
The Benefits of Telehealth
Telemedicine skyrocketed in popularity during the COVID-19 pandemic. It offers providers and clients a way to continue communicating while reducing everyone's exposure to the virus. 
But telemedicine offers many other benefits:
The client can receive care anywhere they have online access  — whether that's at home, on a break at work, or even parked in the car waiting for their children to come out of soccer practice.
Clients have access to a bigger pool of providers since they're not limited to the ones within driving distance.
Telehealth may reduce  the time clients spend waiting. Typically, a person may receive a notification prior to their appointment time to remind them of the upcoming event. .
Since  telemedicine is more convenient, clients don't have any added  stress regarding  taking time off work or finding a sitter for their kids.
The reduced costs and time commitment associated with telehealth makes it more accessible and inclusive.
Telehealth is a cost-effective, seamless way for people to get the healthcare they need.
What Happens During a Telehealth Appointment?
If a client is wondering how to use telehealth, it's not all that different from in-person visits! So, how do telehealth appointments work?
Typically, before the appointment, the client will receive a link or log-in information to join the video  call. At the  designated time of their appointment, all a person  has to do is click the link or sign on, and the provider will meet them in the online private consultation  room.
During a telemedicine visit, the provider will assess  the client's current state, any medication they're taking (and side effects, if applicable), the need for a refill, and any other matters the client wishes to discuss.
What Can Telehealth Do?
Especially when it comes to mental healthcare, telehealth can serve as an adequate replacement for in-office visits with a therapist.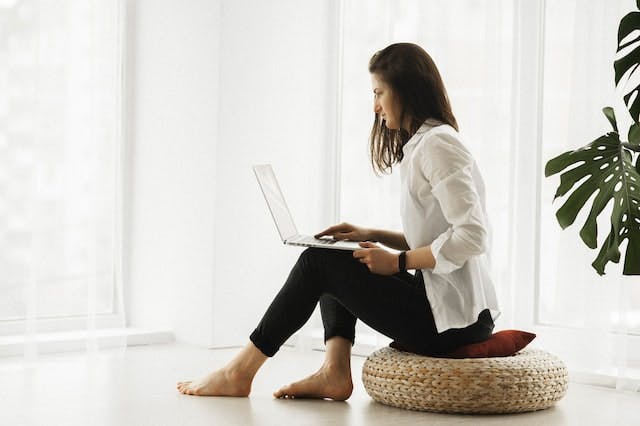 A shorter list is what telehealth can't do. For more severe conditions, a person  might need a more hands-on approach to come up with a diagnosis and treatment plan.
Using Telemedicine for Mental Healthcare
With the stigma around mental health treatment, telemedicine has been a game-changer. It offers individuals a secure, private, convenient, and more affordable way to get the support a person needs..
With Cerebral, individuals can sign up for a monthly subscription that provides them with ongoing, comprehensive care and medication management. We're able to treat:
Individuals also come to us for help with:
Relationships
Stress
Anger management
Phobias
Coping with chronic illness
Issues stemming from low confidence or self-esteem
If someone is interested in telehealth with Cerebral, the first step is to take our free emotional assessment. This helps us to better understand their current state, symptoms, and goals.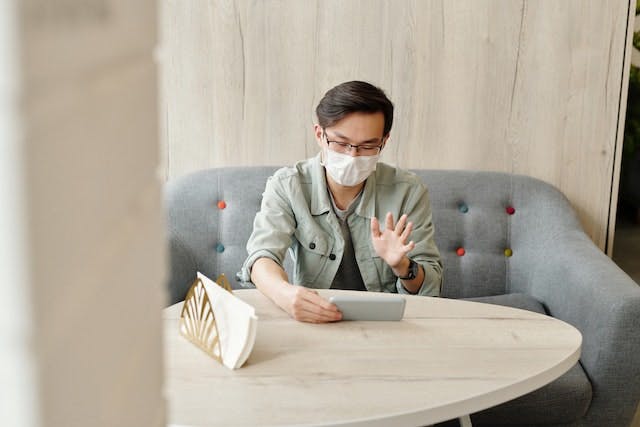 Then, they can choose a subscription plan that suits their needs. (Some are only available in certain states.) The options are:
Medication + Therapy: this is like the previous subscription discussed except the individual will work with a licensed therapist, who will use evidence-based practice to treat their condition.
Therapy: working solely with a licensed therapist, no medication included
Medication + Coaching: a person meets with a prescriber to come up with their treatment plan and can get medication delivered to them monthly, if needed. A coach then works with the person  to come up with a goal-focused approach to help the client meet their objectives.
Coaching: the same as the previous plan, without medication.
Opioid Use Treatment: a person works  with a prescriber to come up with a customized treatment plan, including the proper medication to address their opioid use disorder.
Cerebral respects that there's no one-size-fits-all approach when it comes to mental healthcare. This is why we're proud to offer various telehealth plans to fit a range of needs, goals, and budgets. If you or someone you know is ready to ask for help, start with our free emotional assessment, and someone from our team will be in touch.