Get Escitalopram (Lexapro) Online for Depression and Anxiety
Speak with a licensed provider online to learn if escitalopram is right for you and have your prescription delivered to your door. Start your first month for only $30.
Get started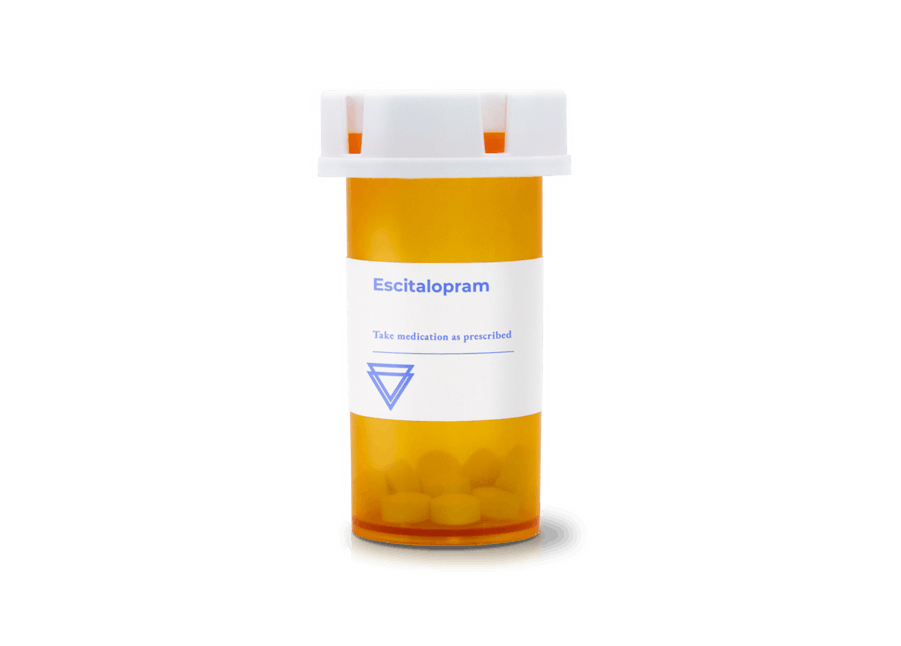 Get
escitalopram
and
counseling
online
for
$30
for
your
first
month
Cerebral offers medication management and counseling for only $30 for your first month. If prescribed, escitalopram will be delivered to your door in discreet packaging. What do you get for $30 for your first month?
Virtual video or phone calls with your prescriber
Unlimited online messaging with your care team
Medication shipped straight to your door
Start today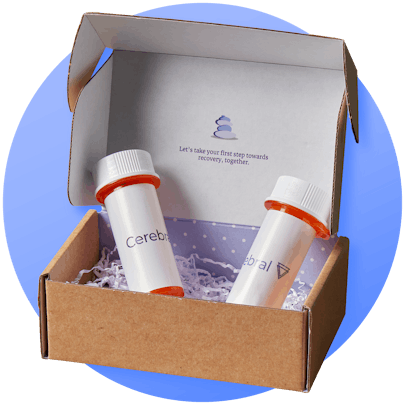 Talk
to
a
licensed
prescribing
provider
to
see
if
escitalopram
(Lexapro)
is
right
for
you
Understanding the different treatments available for depression and anxiety can be overwhelming. With Cerebral, you can speak to a licensed prescribing provider online to see whether escitalopram (Lexapro) is right for you. If your prescribing provider decides that escitalopram is right for you, you can get your medication delivered straight to your door. If you're curious about getting antidepressants online, you can learn more today.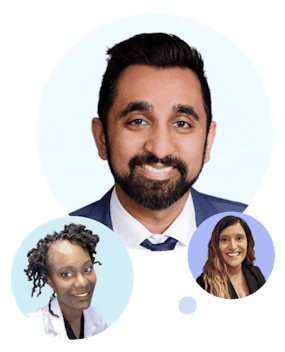 What is escitalopram and is it good for anxiety and depression?
Escitalopram (brand name: Lexapro) is a selective serotonin reuptake inhibitor (SSRI) that works by restoring the natural balance of serotonin in the brain and is one of the most commonly prescribed medications to treat anxiety and depression. This includes conditions like Generalized Anxiety Disorder (GAD), Major Depressive Disorder (MDD), and other mood disorders.
What are the side effects of escitalopram?

The most common side effects of escitalopram include:
constipation
nausea
sweating 
loss of appetite
drowsiness
dizziness
dry mouth and increased thirst
decreased sex drive
Less common, more severe side effects that may require medical attention include:
blurred vision, eye pain, or swelling
painful urination 
racing thoughts 
One extreme possible side effect of escitalopram is serotonin syndrome, which is a condition when too much serotonin floods the brain. This can occur if you're increasing the dosage of your medication or switching to a new one. Symptoms of it can include: 
fever
shivering
hallucinations
accelerated heart rate
muscle stiffness
twitching
vomiting
loss of coordination
If you are experiencing any serious side effects while using escitalopram, it's important that you seek medical treatment immediately.
How long does it take for escitalopram to work?
It can take escitalopram up to two weeks to begin to work. By this time, you should begin to feel improvements in physical symptoms like sleep, appetite, and energy. Symptoms like depressed mood and lack of interest may take up to 6-8 weeks to show improvement.
Does escitalopram make you tired?
Feeling tired or drowsy is one of the most commonly reported side effects of Lexapro, especially when you first start taking it. However, insomnia is also commonly reported. Because it affects everyone differently, it's important to discuss with your prescriber how escitalopram is making you feel. They may adjust your dose as needed or change your time from morning to evening (or vice versa). It's also important to remember that your early side effects may not last or the side effects you experience may change, so give your body some time to adjust to the medication.
Does escitalopram make you gain weight?
Weight gain can sometimes happen when taking escitalopram. This can happen because serotonin is believed to play a role in maintaining weight, and because a decrease in depression and anxiety symptoms often leads to appetite increases. However, appetite loss is also a frequent side effect and some recent research suggests that weight loss may be just as common as weight gain as a side effect.
Is escitalopram an SSRI? What are other SSRIs?
Lexapro is a selective-serotonin reuptake inhibitor (SSRI). SSRIs are a class of drugs that work by increasing levels of serotonin, a neurotransmitter associated with happiness and mood stability, in the brain.
Can I get escitalopram prescribed online?
Yes - getting escitalopram prescribed online is made easy with Cerebral after a consultation with a licensed prescribing provider. 
Cerebral also offers 24/7 messaging with your care team and access to CBT courses in your patient portal. If you're ready to start treatment, take a free emotional assessment today!