The new year comes with plenty of familiar language—"new year, new me!" and "fresh start" are just a couple examples. The thing is, we don't have to completely reinvent ourselves overnight, nor must we resign to stay the same. 
The best new year's resolutions are those that involve gradual, purposeful, and meaningful change and help us feel better from the inside out. Mental health practices, such as meditating, practicing more introspection, committing to therapy, and using kinder words with ourselves are all excellent examples.
If you're keen on improving your mental health practices this year, we're sharing some suggestions below. But first, let's talk about the elephant in the room: keeping our resolutions. 
How to Keep Your New Year's Resolutions 
A handful of studies out there show that we're not so good at keeping our new year resolutions. One by Scranton University found that while 77% were able to maintain their goal for a week, only 19% actually stuck to their resolution for two years. A more promising study from 2020 still only saw a 55% self-reported success rate. 
"Most of us set those New Year's resolutions that often leave us feeling discouraged pretty quickly," says psychologist Reena B. Patel. "To make resolutions stick, we must set achievable goals, create mini benchmarks for success, and focus on what we want to do more of versus what we will do less of." 
In the real world, this looks like an organized game-plan with clearly defined goals and "rewards" for your successes along the way. It also means recognizing that slip-ups and slow downs are bound to happen and don't mean you've failed. Award yourself grace and determine how you'll react when momentum wanes.
4 Mental Health Practices for a Happy New Year 
Seeking some mental health resolutions for the new year? Start with one or more of these suggestions. 
Level Up Your Meditation Practice 
Whether the idea of meditation sounds nebulous, intriguing, or a mixture of both, that's a good sign you're ready to dabble—or more deeply explore—the art. So often we think of meditation as simply sitting still for long stretches of time, but there's so much more to this important practice. 
"Did you know there are many different kinds of meditation?" asks Dr. Cortland Dahl, a research scientist, meditation expert, and co-founder of Healthy Minds Innovation. "With all the challenges we're likely to face in the coming year, we need an approach to training the mind. Try exploring an appreciation or compassion meditation, or an insight practice to gain wisdom and perspective."
Other examples include quick visual meditations, slow breathing meditations, and of course those longer-form versions. In addition to helping calm and focus our minds, research suggests the practice can have important physical benefits, too, such as reducing blood pressure and helping with anxiety and depression.
Identify Your Guiding Purpose 
If you've ever felt aimless or unsure of what it is that inspires and motivates you, commit to clarifying that core sense of self in 2022. Identifying a clear purpose can help you make and keep goals, provide direction, dig yourself out of valleys, and stay focused on what matters. 
"What most people don't realize is that staying aligned with a core purpose is a skill," says Dr. Dahl. "There is so much negativity in the air these days, so one powerful step we can take is to refocus our attention on an uplifting, inspired vision for what's possible for us, in our individual lives and for all of humanity. Let's all try to make the world a kinder, wiser, more compassionate place this year."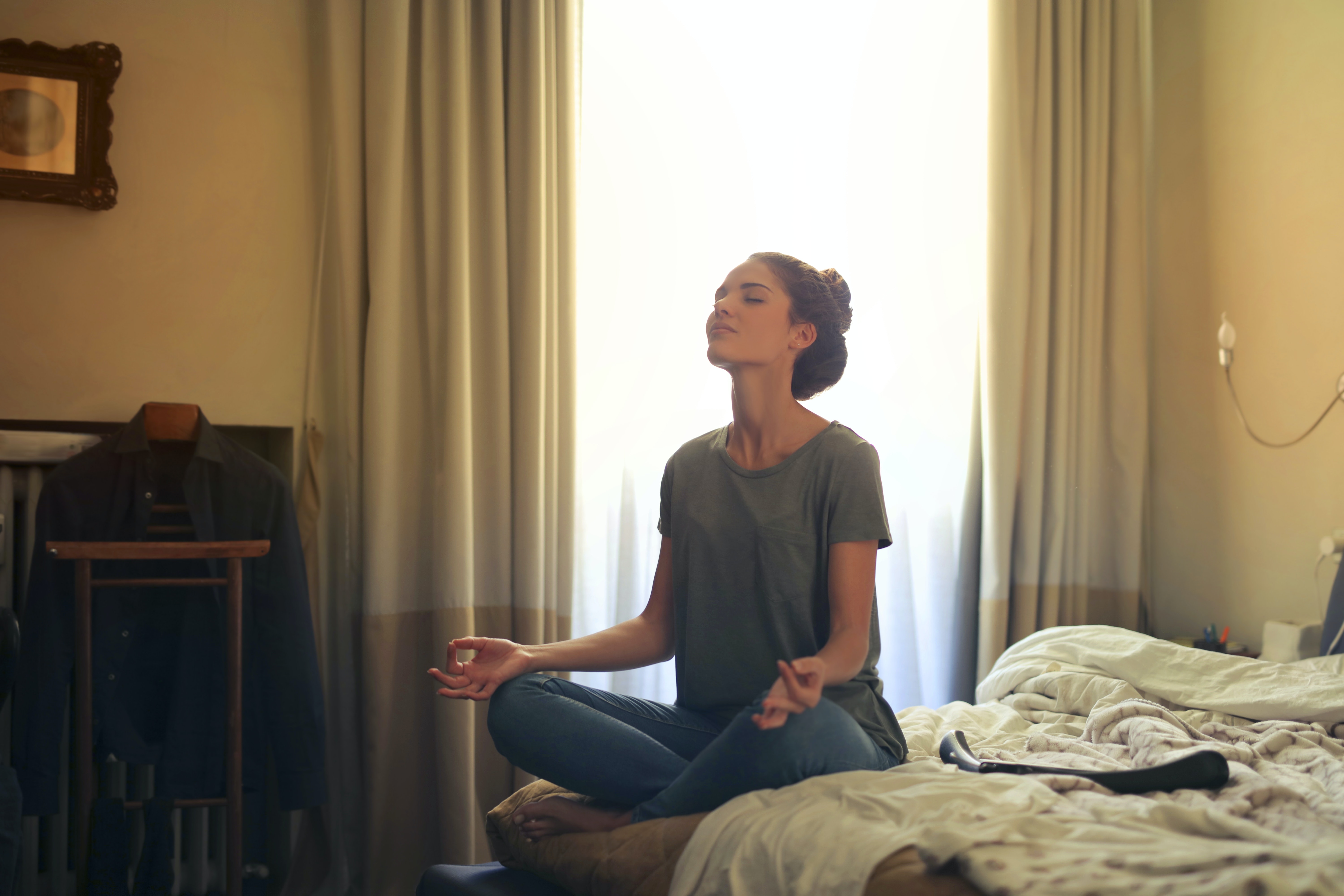 Use Kinder Language With Yourself 
It is far too easy to judge ourselves harshly. We may even do this out loud, whether criticizing ourselves standing in front of a mirror or beating ourselves up over a mistake made. This doesn't just feel bad in the moment, but it can have a damaging impact on our mental health over time. For example, a 2013 study found that focusing on our mistakes and being overly critical of ourselves can increase our risk of mental health issues.
In 2022, prioritize using kind language with yourself. Maybe that means you come up with a phrase that you repeat every time you see yourself in the mirror. It can be as simple as, "You matter" or "You're strong, wise, and beautiful." Or perhaps it means coming up with a way to stop yourself in the middle of negative self-talk, or writing down your strengths in a journal once a week.
Practice Self-Inquiry 
Mental health had some shining moments in 2021. We witnessed Simone Biles put her mental wellbeing above her sport—a sign of strong inner strength—and demand for therapy continued to increase throughout the year. 
"In 2022, we can all strengthen our own mental health by learning the skill of self-inquiry: the ability to step back and examine our thoughts, beliefs, emotions, and impulses," says Dr. Dahl. "To get started, all you need is some self-compassion and a healthy dose of curiosity."
Again, this looks different for each person. We can practice self-inquiry through insight meditation or with the help of a therapist, by journaling, or simply having deep conversation with a supportive friend.
The new year is yours to gently mold. Commit to gradual improvement, self-compassion, and don't forget to celebrate along the way.
Ready to prioritize your mental health?
It can be hard to find the right mental health care for you. Cerebral offers convenient online mental health services such as medication management, counseling, and therapy for depression, anxiety, ADHD, insomnia and more. You can schedule visits with your care team online and message them at any time through the Cerebral app. 
If you're ready to get started, take a free emotional assessment today.