Get Trazodone (Desyrel) Online for Insomnia
Speak with a licensed provider online to learn if trazodone is right for you and have your prescription delivered to your door. Start your first month for only $30.
Get Started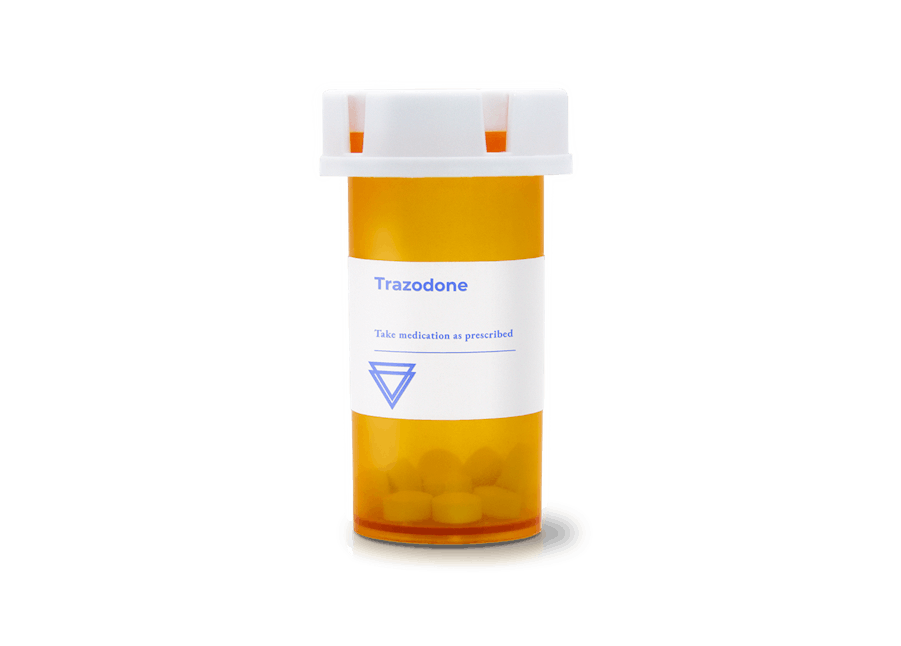 Get
trazodone
and
counseling
online
for
$30
for
your
first
month
Cerebral offers medication management and counseling for only $30 for your first month. If prescribed, trazodone will be delivered to your door in discreet packaging. What do you get for $30 for your first month?
Virtual video or phone calls with your prescriber
Unlimited online messaging with your care team
Medication shipped straight to your door
Start Today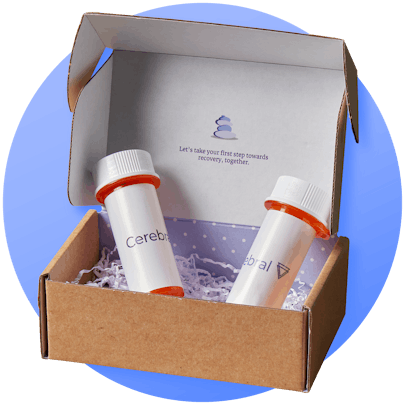 Talk
to
a
licensed
prescribing
provider
to
see
if
trazodone
(Desyrel)
is
right
for
you
Understanding the different treatments available for insomnia can be overwhelming. With Cerebral, you can speak to a licensed prescribing provider online to see whether trazodone (Desyrel) is right for you. If your prescribing provider decides that trazodone is right for you, you can get your medication delivered straight to your door. If you're curious about getting insomnia medication online, you can learn more today.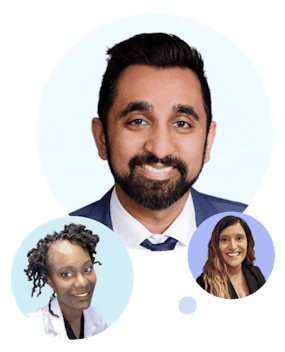 What is trazodone and why is it used? 
Trazodone (Desyrel)  is an antidepressant drug that has been in use since the 1960s. It works to increase the amount of serotonin, which helps maintain a positive mental balance.
It is mainly intended to treat depression, but it can also be used to treat insomnia and anxiety.
Trazodone side effects
Trazodone's possible side effects include:
feeling dizzy, sleepy, tired, or weak
upset stomach
dry mouth
headache
shakiness
muscle pain
stuffy nose
weight gain or loss
This is not a complete list of possible side effects. Your Cerebral prescribing provider can review side effects in more detail and answer your questions.
What side effects should I call my provider about?
Get emergency medical help if you have signs of an allergic reaction. These include:
hives
difficulty breathing
swelling of your face, lips, tongue, or throat
Report any severe behavior changes, such as:
thoughts about suicide or hurting yourself
worsening depression
feeling impulsive, irritable, agitated, hostile, or aggressive
unusual thoughts or behaviors
Call your provider if you experience easy bruising or unusual bleeding.
Last, seek medical attention right away if you have these signs of serotonin syndrome:
agitation
hallucinations
fever, sweating, or shivering
fast heart rate
muscle stiffness or twitching, loss of coordination
severe nausea, vomiting, or diarrhea
What to know before taking trazodone
If any of the below apply to you, your prescriber may need to adjust your dose of trazodone or find a different medication for you.
Tell your prescriber if you:
are allergic to trazodone
have had a recent heart attack
have ever had abnormal heartbeat/rhythm
have low magnesium, low potassium, or slow heart rate
have taken medication for Parkinson disease in the past 14 days
take any anticoagulants
take phenytoin
take tramadol
take St. John's Wort
take a diuretic or "water pill"
Trazodone dosage for sleep
The dosing for trazodone varies depending on many factors. Generally, it is dosed between 50-100 mg, taken at bedtime.
Use this drug only as ordered by your provider. Read all information, and follow the instructions exactly.  
When do I take trazodone for sleep?
Generally, you'll take trazodone about 30-60 minutes before you're ready to fall asleep. It's best to take trazodone after a meal or snack.  
How soon will trazodone work for sleep?
Trazodone may not immediately put an end to your insomnia. In fact, your symptoms may not improve for up to two weeks. However, most people notice improvement more quickly. 
While waiting for the medicine to work fully, it's helpful to work on establishing a consistent sleep routine. To learn more about sleep returns, read our article 6 Lifestyle Tips for Better Sleep.
Can I take melatonin with trazodone for sleep?
In short, maybe; but you should definitely talk to your prescribing provider before doing so.
There are no drug interactions between melatonin and trazodone. However, both can cause sedation and drowsiness, so caution is recommended.
Is trazodone addictive?
Trazodone is not considered to be habit forming, which means a person isn't likely to become addicted to it.  
It's also been shown safe to take for a long period of time. There don't seem to be any lasting harmful effects from taking it for many months, or even years.
Can I get trazodone prescribed online?
Yes. You can get trazodone online with Cerebral, if your prescribing provider deems it appropriate for you. If you don't have a Cerebral account, start today and connect with one of our prescribers. They'll do a consultation and design a treatment plan for you.
Cerebral offers more than medication management and behavioral counseling. With your subscription, you get access to the Cerebral app, direct messaging with your care team, CBT courses, and more. 
If you're ready to put an end to your sleepless nights, start with a free symptom assessment today!