It's surreal, when you think about it, that the moment we pull into the grocery store parking lot, we'll see people in masks. It's as if our world has become a dystopia. In a few years, things will return to normal, and in another 80 years, this will just be another event in our history books.  
For now, 2020 is the year we did drive-by birthday parties for our friends and family and weekly Zoom calls to stay connected with loved ones. It was also the year we could no longer jump to our feet at the basketball stadium together and cheer for that 3-pointer or spontaneously get tickets for the new artist playing at the local venue. 
2021 holds both hope and uncertainty. But in 2020, without a guarantee of immunity against the virus, much of our lives has been shifted indoors. In a time when so much is unknown and the economy is on pause, we can only do our best to take care of ourselves. 
What can we do for our well-being as we remain at home? Cerebral's therapists offer their advice on how to navigate a trying time.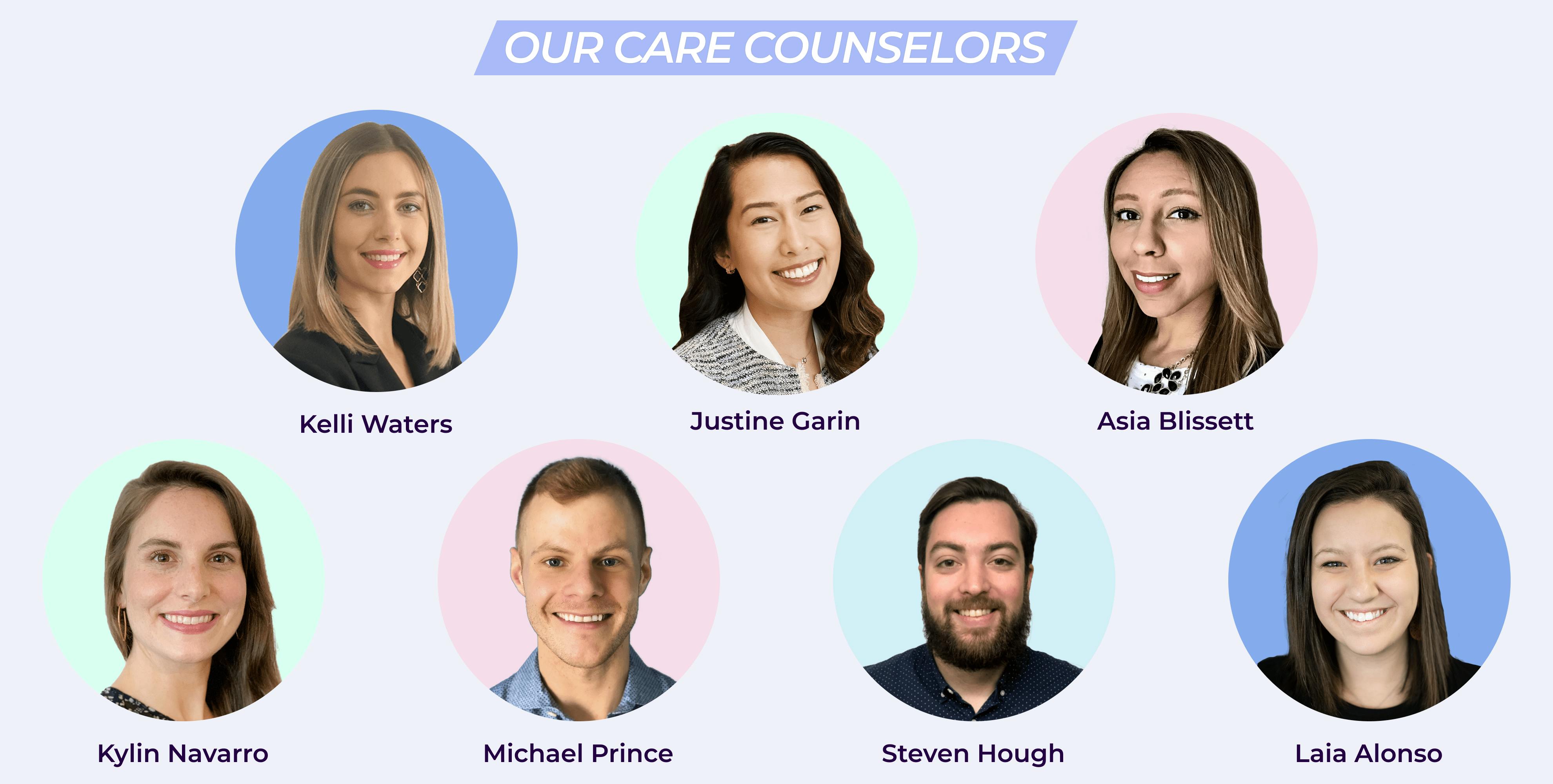 "Take a moment to pause and reflect on the small things in life that bring you joy—whether that be the slobbery morning licks from your dog, the fresh spring bloom of wisterias, or the silly laughter of your children as they imitate Tik Tok videos. 
Start a gratitude journal and write down three things you are grateful for every day. This time dedicated to self-reflection and positivity can be both cathartic and healing. There may be unexpected things happening in the world, but it's important to try and focus on the things that are going right." 
-Justine Mae, Cerebral Care Counselor, nature-lover, nightly Bon appetit recipes experimenter and an uncontrollable baked goods fiend

"Experience nature: smell a flower and touch a tree. If it feels hard to get out of bed, open a window for fresh air, or place a plant inside. 
A touch of greenery can be refreshing, whether it connects with your spiritual side, gives you something to care for, or just brightens your home. The cycle of blooming, growing, then shedding old leaves can remind us that change is natural, and have hope that we can blossom once again. 
Even going for a drive or bike ride and taking note of the plants along the road can shake you out of your indoor bubble. Or, walk around for some movement and greenery at the same time!"
-Asia Blissett, Cerebral Care Counselor, a fan of art, nature, and creating her own adventures

"Give yourself some space to write! I journal daily as a way of checking in with myself and asking myself how I am doing during this difficult time.
Not only does writing let me express some of the emotions and feelings I am experiencing, but it allows me to keep track of my ups and downs. Another motivation to write is that you'll be able to look back at this challenging time, and see how this pandemic has shaped you into the wonderful person that you are. Let yourself be a piece of history!" 
-Laia Alonso, Cerebral Care Counselor, avid traveler, proud plant mom, and essential oil enthusiast

"Build a TON of flexibility into your daily schedule, along with copious amounts of self-compassion. Our mental health and wellbeing will thank us for it. 
Like it has for many folks, COVID has put my self-care routine to the test this winter, spring, and now (quite likely, anyway) summer! Many of us would love to continue our pre-quarantine routines AND add things on top like virtual hangouts all the time. But we might not have the energy to see everything through and drop the ball on one thing or another. Instead of getting upset at ourselves about it, we can practice self-compassion through positive reframing and letting go of perfection!" 
-Kylin Navarro, Cerebral Care Counselor, a recovering perfectionist, food lover, mask wearer

"Create a to-do list! Even little things like making the bed and doing laundry can be added. Checking them off gives your brain a small boost of dopamine. 
Some days you may feel great and be productive and other days, you may do nothing but binge-watch TV. It's important during these times that we forgive ourselves for those moments. Writing small daily check-lists helps us celebrate the mini achievements that can easily go unnoticed, like making the bed and drinking a glass of water when you wake up." 
-Michael Prince, Cerebral Care Counselor, mental health guru, and proud owner of 2 Frenchies - Bacon and Eggs

"Organize and clean your living space. We are living in unprecedented times and encouraged to spend much of our time at home. In light of this situation, why not brighten up your environment? 
It's spring! Coronavirus or not, this is a lovely time to tidy up. Dust the shelves and sweep the floors. Maybe you'll find a book you've been meaning to read or some materials for a creative project. Spent a day tackling all the corners of your home and treat yourself to a long shower or bath afterward!"
-Kelli Waters, Cerebral Care Counselor, runner, inspiring interior decorator, and world traveler

"Make time to unplug. Although our smartphones and computers can seem like the only window into the world we have at the moment, remember to power down and let your mind relax. 
It's easy to get bombarded by notifications of distressing news and even feel pressure from social media when people show off their enormous DIY project. By all means, take on that project you didn't have time to before! But absolutely know that you don't have to, making time to relax is just as valid. In the long run, your mind and body will thank you, and powering down helps you sleep better."
-Steven Hough, Cerebral Care Counselor, outdoor enthusiast, and all-around daydreamer
-- 
How have you been practicing self-care during the pandemic? If you have some tips you'd like to feature on the Cerebral blog, feel free to email sherry@getcerebral.com!