The statistics around mental health in the U.S. are alarming, and the City of Angels is no stranger to mental health issues. Research found that Los Angeles had the highest percentage of people in the U.S. who admitted to having had suicidal thoughts. Other research says that L.A. has an exceedingly high rate of depression, with 30% of participants reporting they've experienced it. Seeking online mental health treatment in Los Angeles can help you get in a more positive state of mind—but how? 
With so many options for therapists in Los Angeles, it can be difficult to decide who to turn to for help. Let's talk about how to determine if a therapist might be a good fit for you and what you need to look for.
How to evaluate therapists in Los Angeles
Your mental health matters, and surrounding yourself with the right people is crucial in your healing. Let's talk about a few things you should consider when comparing therapists in Los Angeles.
Do you prefer teletherapy or in-person therapy?
A couple of years ago, driving to see your therapist in person would've been the norm. However, the pandemic completely changed the way we seek help, so let's start here.
Many psychologists, social workers, mental health counselors, and other professionals pivoted to teletherapy out of necessity. The numbers back it up. According to a survey by the APA, before the pandemic, 63.3% of its members said they never did virtual sessions. After the pandemic hit, that number dropped to 1.9%.
It was around this time when we made another discovery. Online mental health treatment makes it easier and more accessible to get the help you need, plain and simple.
This means that teletherapy is here to stay. So, you have a couple of options: Visit a therapist at their office, or look for a virtual alternative.
There's nothing wrong with opting for in-person visits. However, if you'd prefer to receive online mental health treatment in Los Angeles, participating in teletherapy with a qualified professional is within reach. For example, Cerebral offers help for many mental health issues. This includes depression, anxiety disorders, insomnia, relationship problems, and ADHD. Connect with a prescriber or therapist online. Get any needed prescriptions delivered to your door.
We live in an on-demand age where convenience, speed, and efficiency matter. It goes without saying that the mental health field is learning to adapt to this state of living.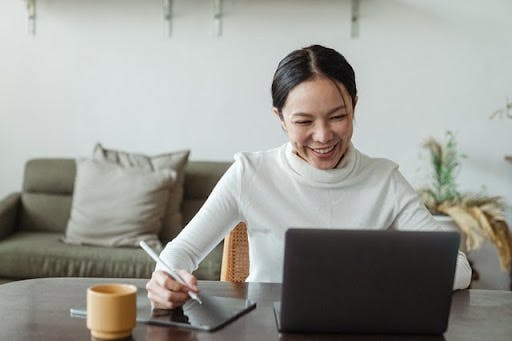 One of the biggest draws of teletherapy is its accessibility. But that doesn't only refer to making it available online. Cost should be something else you take into consideration. And on a related note…
What are you able to afford?
Whether or not you're planning to go the teletherapy route, you need to understand if and how your health insurance will cover your treatment. The average cost of therapy can range from $60 to $200 per hour. But you can expect to pay more than average in a city like Los Angeles, where the cost of living is higher. If your insurance covers mental health treatment, check to see what kind of copay you can expect.
Even if your health insurance doesn't cover you, keep in mind that you have affordable options. Cerebral offers online mental health treatment in Los Angeles for a flat monthly rate. While the statistics might be concerning—only about 45% of people suffering from mental health illnesses get treatment—we're making it easier to find the support you need.
To learn more about the insurance we currently accept, please visit our FAQs page for an updated list.
What type of therapist do you need?
Last, you'll want to think about the kind of help that you're looking for. There are various types of therapy and mental health professionals that might be better suited for you. Importantly, check to make sure you're working with a licensed therapist with training in evidence-based practices. They should have a graduate degree from an accredited institution.
There isn't anything wrong with working with a therapist who can treat multiple issues. But you might also find you prefer someone who specializes. For instance, on the Cerebral team, you can find licensed marriage and family therapists, clinical social workers, and clinical professional counselors.
Getting personalized care is important.
Online mental health care with Cerebral
The stigma surrounding mental health has made it incredibly hard for people to get the support they need. Further, insurance plans don't always make it affordable. Fortunately, we're seeing that the tides are turning, and Cerebral is proud to be a part of the movement.
Online mental health treatment in Los Angeles doesn't need to be outrageously expensive or difficult to schedule. When you work with Cerebral, our goal is to keep wait times short and get you in a session within seven days.
We're a physician-led company. Our team is comprised of board-certified psychiatrists, physicians, physician assistants, and nurse practitioners. Importantly, we're on a mission to make mental health care affordable for all. Plans start at just $30 a month, and we offer a number of options based on your needs and goals. 
So, what's the next step? Are you ready to receive help? Start by taking a free emotional assessment. This will help us better understand your needs, goals, emotional state, and how we can support you.
Check out some of our therapists in California.