The U.S. is experiencing a mental health crisis as millions of Americans suffer from emotional and mental distress. In 2019, 51.5 million people in the U.S. struggled with mental health issues. And it seems to be getting worse. According to a 2020 survey led by the American Psychological Association, the pandemic has made life even more stressful for Americans. Even making day-to-day decisions like choosing what to wear and eat can feel overwhelming. 
In California, almost one in six adults has a mental illness. Moreover, one in 24 people is plagued by a serious mental health condition that makes it hard for them to continue their major daily habits. 
If you're experiencing mental health problems and can no longer cope alone, the best thing to do is go to a therapist. But that might be easier said than done. Many barriers prevent people from getting the help they need. It can be hard to find the right professional to speak with. The cost might also be an issue. So, what do you do?
Going to a therapist is one of the most life-changing decisions you'll ever make. Do you need help in looking for a therapist in San Jose? Here are some of the things you should know.  
How to choose a therapist in San Jose
Where do you even begin your search?
1. Ask a friend, family member, or doctor
Ask your friends and family members if they know a qualified therapist within the community. You can also ask for a recommendation from your family doctor. There are several therapists in the San Jose area, so asking around can make your search a lot easier. 
However, remember that every mental health condition is unique, and treatments that work for other clients may not work for you. It's not always a perfect match, so be open to exploring different therapists.
2. Look at your insurance provider's directory
Reach out to your insurance provider and inquire if they can cover your mental health treatment. Before making the call, make sure that you know your member ID number and other important details they may ask for.  
Make things faster and more manageable by making a list of important questions that you want to raise. 
If they can cover your therapy, ask about the names of therapists in their network. Find out your deductible amount, your copay, and how many sessions you can attend each year. In addition, ask if teletherapy is covered, if it's fine to consult a therapist who doesn't operate within their network, and the entire process of submitting claims for out-of-network reimbursement.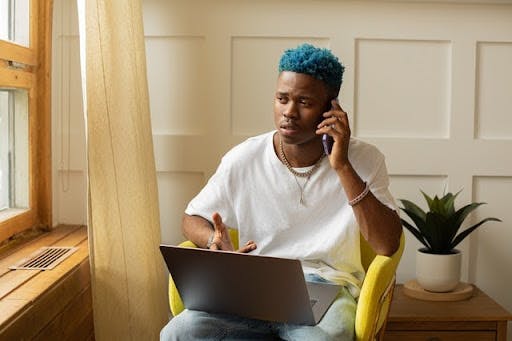 3. Browse websites of mental health organizations
Having a great support system is essential in achieving good mental health. Encouraging words from family and friends inspire people to carry on even during their darkest days. Oftentimes, those who suffer from mental issues find comfort by joining support groups to meet new people with similar conditions. 
Reach out to different organizations around San Jose that may have referral lists and directories naming qualified professionals. Here are some of the organizations you might consider:
4 Other Factors to Consider
1. Credentials and experience
Choosing a therapist requires your care and consideration. You need to look for a qualified, well-informed professional who can effectively contribute to your mental recovery without any judgment. 
There are many kinds of mental health professionals, from behavioral therapists and nutritional therapists to psychologists and psychiatrists. Each has different specializations, certifications, and licenses. 
Choose a therapist with substantial experience in dealing with the kind of problems you are experiencing. How long have they been in practice? Try checking their website for testimonials from previous clients and other details that may support your search. 
So, how do you know which one is the best fit for you? 
Before finding a therapist and researching possible treatments, think about the purpose behind your search for mental health services. Why do you want therapy sessions? Ponder on the problems you are facing and your current ways of dealing with stress and anxiety. 
Understanding the present state of your mental and emotional health even before a thorough assessment is your first step toward finding the best therapist and treatment plan. 
2. Personality traits
Your search for a therapist must not be solely focused on credentials and experiences. You're looking for someone who can guide you toward psychological healing, so your search should also be firmly grounded in personality, compatibility, and comfort. 
Do you feel comfortable opening up and establishing an ongoing professional relationship with this professional? Vast experience and good credentials don't always equate to a good match. So, take your time in looking for a therapist who genuinely cares about you and your situation. 
3. Cost
Mental health is just as important as physical health. But according to Mental Health America, more than half of the adults in the U.S. affected by mental illnesses don't get the treatment they need. One of the reasons why is that treatment can be expensive. 
The cost of living in San Jose is well above the national average. Therapy might very well be the same. This cost depends on numerous factors, including the professional's level of training, expertise, certifications, and licenses. Location also contributes to this amount. 
The more experienced he or she is in her chosen path, the higher the costs will be. The good news is there are ways to get treatment without breaking the bank. 
If you can't afford to make an out-of-pocket payment, don't hesitate to inquire about reduced fees based on your income. Paying via your health insurance is another option, but not all insurance covers online mental health. Those who cover mental health sometimes require a mental health diagnosis and only pay claims for certain services. 
If your health insurance covers therapy sessions, ask what kind of copay you can expect and if they accept teletherapy. Teletherapy, or virtual therapy, is generally more affordable than the traditional in-person setup. 
4. Is teletherapy for you?
Teletherapy is a preferred setup for many individuals as it offers more convenience and flexibility. Virtual sessions are also cost-efficient, both for the client and the therapist.
Teletherapy is like in-person therapy. But the two parties talk through a secure video conferencing platform. You can attend online therapy anytime, anywhere, as long as you have a good internet connection. 
If you prefer traditional in-person therapy, accessibility is a major factor to consider. If your preferred therapist isn't conveniently located, or if you are suffering from social anxiety or mobility issues, it's best to go for teletherapy. 
In the end, it all comes down to your treatment plan and personal preferences. 
Cerebral offers reliable online mental health treatment in San Jose for a flat monthly rate. Let us give you the personalized care that you need. Please visit our FAQs page to learn more about the insurance we currently accept and the services we offer. 
Online Mental Health Care with Cerebral
Millions of Americans struggle to find treatment for their mental health illnesses. Even those who consider professional help don't know where to start looking for the most appropriate treatment that aligns with their budget.
Fortunately, more specialists are finding new ways to make mental health care more affordable and accessible. 
At Cerebral, we believe that everyone deserves access to personalized mental health care. Our therapists, physicians, physician assistants, and nurse practitioners offer evidence-based therapeutic techniques and medication management based on your unique needs, with or without health insurance. 
Online mental health treatment in San Jose doesn't have to be inconvenient and expensive. We provide support for a wide range of mental health conditions. We're here to make things more manageable for you. 
Our monthly mental health subscriptions provide clients extensive access to online mental health care services. The plans start at only $30 a month, with options depending on your condition, goals, and needs. Since we operate on a telemedicine model, you can schedule your sessions when it's most convenient for you. You can schedule and attend your sessions all from the comfort of your home and through your laptop or phone. With Cerebral's mobile app, you can message your care team at any time.
Let us help you take your first step towards recovery. Are you ready to receive support?
Take Cerebral's free emotional assessment to help us understand your current emotional state, and assess how we can guide you.