Get Propranolol (Inderal) Online for Social Anxiety
Speak with a licensed provider online to learn if propranolol is right for you and have your prescription delivered to your door. Start your first month for only $30.
Get Started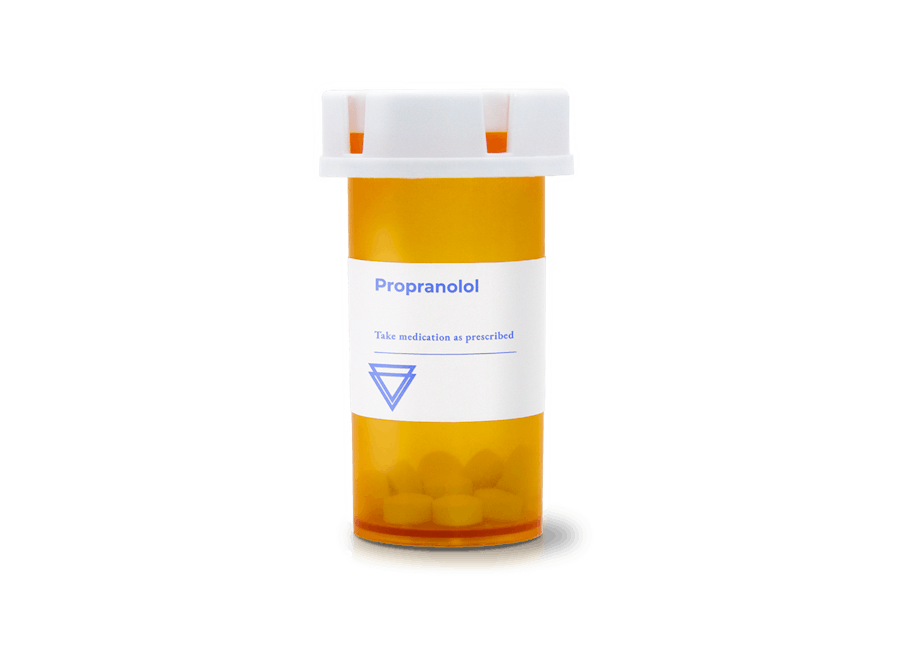 Get
propranolol
and
counseling
online
for
$30
for
your
first
month
Cerebral offers medication management and counseling for only $30 for your first month. If prescribed, propranolol will be delivered to your door in discreet packaging. What do you get for $30 for your first month?
Virtual video or phone calls with your prescriber
Unlimited online messaging with your care team
Medication shipped straight to your door
Start Today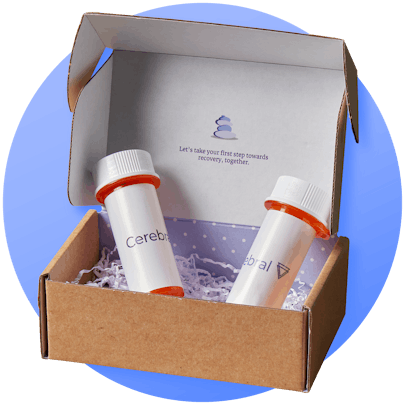 Talk
to
a
licensed
prescribing
provider
to
see
if
propranolol
(Inderal)
is
right
for
you
Understanding the different treatments available for anxiety can be overwhelming. With Cerebral, you can speak to a licensed prescribing provider online to see whether propranolol (Inderal) is right for you. If your prescribing provider decides that propranolol is right for you, you can get your medication delivered straight to your door. If you're curious about getting anxiety medication online, you can learn more today.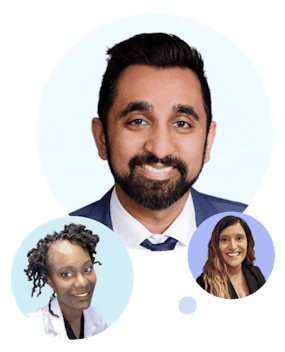 What is propranolol and what is it used for?
 Propranolol (brand names: Inderal, Innopran) is used to treat numerous conditions. They include:
high blood pressure
chest pain/pressure
migraines
certain heart problems
tremors
anxiety (off-label)
Note: "off-label" means that although the drug isn't approved for a certain use, providers deem it safe and effective for that "off-label" use.
Propranolol is in a class of medications called beta blockers. These medications improve blood flow and decrease blood pressure by relaxing your blood vessels and slowing your heart rate. This, in turn, can have the effect of reducing symptoms of anxiety.
Propranolol side effects
Propranolol's possible side effects include:
feeling dizzy, sleep, tired, or weak
upset stomach
trouble sleeping
strange or odd dreams
This is not a complete list of possible side effects. Your Cerebral prescribing provider can review side effects in more detail and answer your questions.
Does propranolol cause weight gain?
Potentially. Weight gain can occur as a side effect of this medication. 
The average weight gain is less than three pounds and will likely occur at the beginning of treatment. After that, it generally stops.
Does propranolol make you sleepy?
Some people may notice they feel sleepy after taking propranolol. This may depend on the dose prescribed. 
It's best to try out the first dose of medication at bedtime to see how you react to it.
Does propranolol lower blood pressure?
Yes! It's important to talk to your provider about blood pressure and your experience with blood pressure. 
It's helpful to get a blood pressure cuff that allows you to check your blood pressure from home while on this medication.
What to know while taking propranolol
Propranolol can cause side effects or interact with other medications you take or conditions you have.
Here are some things you should know while taking propranolol:
To lower the chance of feeling dizzy or passing out, get up slowly if you've been sitting or lying down.
Check your blood pressure and heart rate as your provider directs you to.
Talk with your provider about drinking alcohol while on this medication.
If you smoke, tell your provider.
This drug may hide the signs of low blood sugar.
If you have diabetes, you'll need to watch your blood sugar closely.
If you have asthma, you should not take this medicine.
Tell your provider if you have an allergic reaction to propranolol.
Tell your provider if you are pregnant or plan on getting pregnant, or are breastfeeding.
Never stop this medicine suddenly. If you do, you could experience severe changes in blood pressure and heart rhythm.
How and when to take propranolol
Propranolol comes as two different types of medicine:
Standard release: This form releases the medicine into your body quickly. You may need to take it two - four times a day
Sustained release (SR): This form is taken once daily but is not used as frequently for anxiety.
Use this drug only as ordered by your provider. Read all information, and follow the instructions exactly.
Your prescribing provider will determine the amount of medication you need. Although dosing varies greatly between people, the usual dose for anxiety is 10-40 mg, divided throughout the day.
Doses are usually lower for the elderly or people with kidney or liver problems.
Can I get propranolol prescribed online?
Yes. Cerebral's online prescribers can prescribe propranolol, if they deem it appropriate for you. If you don't have a Cerebral account, start today and connect with one of our prescribers. They'll do a consultation and design a treatment plan for you.
Cerebral offers more than medication management and behavioral counseling. With Cerebral, you get access to the Cerebral app, direct messaging with your care team, CBT courses, and more. 
If you're ready to take control of anxiety, start with a free symptom assessment today!