Get Alprazolam (Xanax) Online for Anxiety and Panic Disorders
Speak with a licensed provider online to learn if alprazolam is right for you and have your prescription delivered to your door. Start your first month for only $30.
Get Started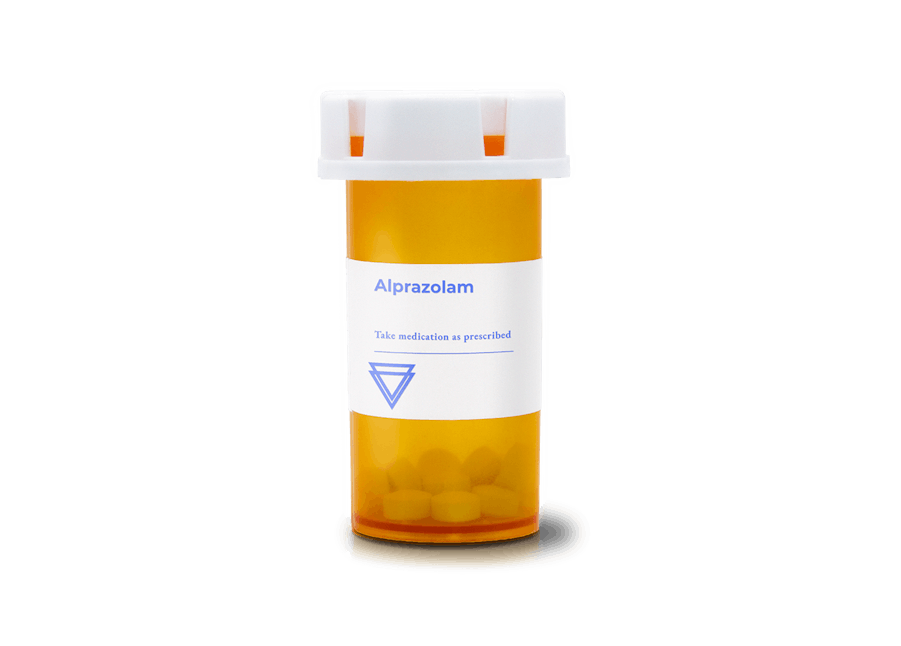 Get
alprazolam
and
counseling
online
for
$30
for
your
first
month
Cerebral offers medication management and counseling for only $30 for your first month. If prescribed, alprazolam will be delivered to your door in discreet packaging. What do you get for $30 for your first month?
Virtual video or phone calls with your prescriber
Unlimited online messaging with your care team
Medication shipped straight to your door
Start Today
Talk
to
a
licensed
prescribing
provider
to
see
if
alprazolam
(Xanax)
is
right
for
you
Understanding the different treatments available for depression and anxiety can be overwhelming. With Cerebral, you can speak to a licensed prescribing provider online to see whether Alprazolam (Xanax) is right for you. If your prescribing provider decides that Alprazolam is right for you, you can get your medication delivered straight to your door. If you're curious about getting anti-anxiety medications online, you can learn more today.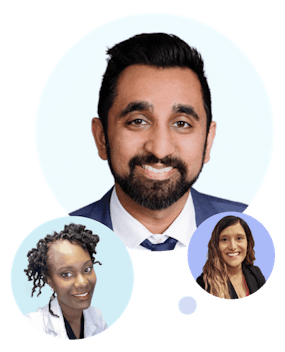 What is alprazolam?
Alprazolam (Xanax) is a prescription medication that provides relief of anxiety symptoms. It is most often used as a short-term treatment for symptom relief until concurrent therapy is effective. Alprazolam is available in immediate-release and extended release formulas. 
Alprazolam belongs to a class of drugs called benzodiazepines, which are often used to treat anxiety disorders such as panic disorder and generalized anxiety disorder. Other examples of benzodiazepine brands are Valium, Klonopin, and Ativan.
How does alprazolam treat anxiety and panic disorders?
Ultimately, alprazolam's sedative, calming effects serve to reduce anxiety and panic attacks.
Alprazolam, and other benzodiazepines, work by increasing the effects of the neurotransmitter called gamma-aminobutyric acid (GABA). Increased levels of GABA can reduce feelings of anxiety, fear, and terror. 
Alprazolam works relatively quickly compared to other classes of medications used to treat anxiety. Because it works fast, it is also beneficial for treating panic attacks.
What are the side effects of alprazolam?
The most common side effects of alprazolam include: 
drowsiness 
lightheadedness
fatigue
irritability
appetite changes
weight changes
diarrhea or constipation
memory loss
blurred vision
difficulty urinating
decreased libido
More severe side effects that may require immediate medical attention can include: 
difficulty with coordination
difficulty with speech
difficulty with breathing
tremors
How long does alprazolam last?
Most people will find that alprazolam can start working within 1 to 2 hours and notice that their anxiety symptoms will rapidly improve over a period of days
However, how long alprazolam stays in your body depends on whether you are prescribed the immediate-release or extended-release form of alprazolam. 
What is the safest way to take alprazolam?
The safest way to take alprazolam is to take it exactly as prescribed by your doctor. Compared to other psychotropic medications, alprazolam has a high risk for addiction and overdose. 
Never take more than your prescribed dosage. Do not stop taking it suddenly or try to taper yourself off without consulting your prescribing provider first.
Alprazolam is usually only used for about four months to treat panic disorder and up to 10 months to treat an anxiety disorder. Prolonged use may require routine medical tests.
What are the alternatives to alprazolam?
There are many alternatives to taking alprazolam or other benzodiazepines. 
Selective-serotonin reuptake inhibitors (SSRIs) are better for long-term use and beneficial for helping manage symptoms of anxiety. Some common SSRIs often prescribed for anxiety disorders include Prozac, Lexapro, Paxil, and Zoloft.
Therapy can also be beneficial, especially talk therapy and cognitive-behavioral therapy (CBT). CBT can help with learning adaptive strategies to identify triggers and cope with anxiety.
Finally, there are many natural remedies for helping ease anxiety. These include: 
eating a diet richer in healthy nutrients
journaling
getting better sleep
Can I get alprazolam prescribed online?
Due to the high risk for misuse, addiction, and overdose, there are many regulations around prescribing alprazolam and it is considered a controlled substance. Cerebral is one of the few prescribers approved to prescribe alprazolam online to those with a proper diagnosis after a detailed consultation. 
Cerebral will also provide medication management to help you stay on track and make sure the medication and dosage are working well for you.
If you're suffering from anxiety or panic attacks and think it's time to get help, take our free emotional assessment today and see if alprazolam is right for you.