Meet Cerebral leadership
The world's largest mental health clinic with a mission to democratize access to high-quality mental health care for all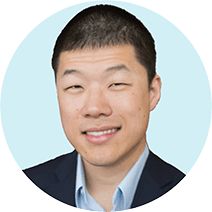 David Mou, MD
Chief Executive Officer
David Mou, M.D. M.B.A., is the Chief Executive Officer of Cerebral. He oversees the development and implementation of the company's clinical strategy and vision, including the creation of clinical protocols and the development of new products and service lines. He also leads the clinical safety and clinical quality teams to ensure that members have access to the highest quality care.
Before joining Cerebral in 2021, David was the President, Chief Medical Officer and co-founder of Valera Health, a leading telepsychiatry company that has been able to decrease unnecessary hospitalizations for patients with serious mental illnesses.
David has been named Top 10 under 35 for Healthcare by LinkedIn, as well as 40 under 40 for healthcare innovation by MedTech Boston. He is a Soros Fellow, a Horatio Alger National Scholar, and a member of World Economic Forum Global Shapers. He has conducted research on how technology can help better predict and prevent suicidal behaviors. His writings have appeared in the New England Journal of Medicine and Stat News.
David completed his psychiatry residency at Massachusetts General Hospital and McLean Hospital. He serves as the Director of the Innovations Council for Massachusetts General Hospital's Psychiatry Department. He graduated from Harvard College with a degree in neurobiology and earned his medical degree from Harvard Medical School. He also holds a Master of Business Administration from Harvard Business School.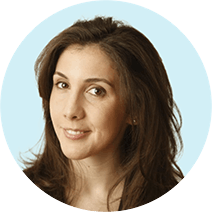 Jessica Muse
President
Jessica Muse is the President of Cerebral. She oversees the company's business and day-to-day operations. Starting at Cerebral in 2020, Jessica was one of the first leaders to join the company and has helped build it from the ground up.
Before joining Cerebral, Jessica was Chief Operating Officer at Well+Good, a health and wellness company, where she led the company through significant growth and a successful acquisition by a publicly traded company. Prior to that, she served various leadership roles in the digital space, including as a Founder. She started her career in JPMorgan's technology investment banking group, where she helped start the firm's cleantech practice.
Jessica received a Master of Business Administration from Harvard Business School and a Bachelor of Arts from Stanford University.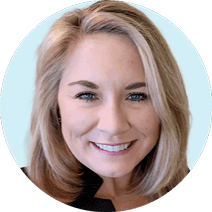 Jacqueline Kniska, JD
Chief Compliance, Ethics & Privacy Officer
As the Chief Compliance, Ethics & Privacy Officer, Jacqueline Kniska is responsible for advising the company toward establishing and maintaining an effective ethics and compliance program and overseeing privacy-related operations. By directing and leading risk-based compliance initiatives with the compliance team and operational-business unit compliance partners, appropriate assurances can be provided to the Board of Directors and senior leaders.
Prior to joining Cerebral, Jacqueline worked to raise compliance awareness and ethical consciousness in decision making for the last 15 years in academic, medical and research settings. She served for more than a decade as the Chief Ethics and Compliance Officer at Virginia Commonwealth University. Here, she created and enhanced the program in place today with her team and colleagues and routinely provided reports of progress and areas for opportunity throughout the entire institution.
Jacqueline began her compliance career in 2007 in healthcare education, communication and investigation with the University's Health System.
Jacqueline earned her B.A. in Political Science from James Madison University and her J.D. from Oklahoma City University. She maintains a current CHC (certification in healthcare compliance) from the Society of Corporate Compliance and Ethics and an LPEC (Leading Professional in Ethics and Compliance) certification from the Ethics and Compliance Initiative (ECI).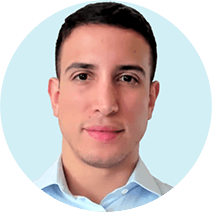 Kevin Oliveira Callender
Head of People
Kevin Oliveira Callender is Head of People at Cerebral. He is responsible for leading the company's overall people strategy and efforts to attract, develop, retain, and engage talent, while fostering an exceptional employee experience and organizational culture.
Prior to joining Cerebral, Kevin was a Partner at Boston Consulting Group (BCG). As a lead member of BCG's People and Organization Practice, Kevin advised CHROs and other senior executives from Fortune 500 companies on a range of HR topics, and led over a dozen large-scale operating model transformations across industries (including tech, healthcare, and insurance). Prior to BCG, Kevin founded a boutique data consulting company and interned as a quantitative researcher at Facebook (Meta).
Kevin holds a doctorate in Psychology from Yale University and a Bachelor of Arts from the University of Michigan.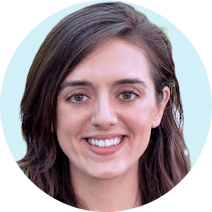 Sarah Griffis
Head of Engineering
Sarah Griffis is Head of Engineering at Cerebral. She defines technology strategy and as well as execution across software engineering, security, data engineering, and information technology.
Sarah has a history of building high-output teams in organizations big and small across product, engineering, and operations. Previously, Sarah was in engineering leadership at GoodRx, leading innovative programs and helping grow the engineering organization pre-and post IPO. As a founding team member and head of engineering at Kindbody, her teams built out a vertically-integrated fertility care system including a robust EMR and patient portal. She began her career as an economics fellow at Harvard University focusing on statistical analyses working with Professor Raj Chetty where their work was cited in the Presidential State of the Union and written about in the NYT.
Sarah consults for several early-stage health-tech startups as a fractional chief technology officer and chief product officer. She also serves on the Board of Boundless Brilliance and the Wildwoods Foundation.
She holds a bachelor's degree from Caltech and is a member of the engineering honor society Tau Beta Pi.